Learn to love yourself and find your purpose, so you can live a revitalized, healthy and joyous life.
As women, we tend to put the needs of others before ourselves. We're natural born caretakers. However, we're seldom taught to take care of ourselves. I know. As a single mother, I've walked that path. It wasn't until I learned to live victoriously, that I understood just how easily I could change my own path. Let me help you change yours.
The path to a victorious life focuses on healing and connecting with three things:
Mind
You have the power to rewire your self-talk and the subconscious thoughts that hold you back from your potential.
Body
It's more than exercise and nutrition. Caring for your physical body helps support your mental health.
Spirit
When your mind and body are at peace, you can finally focus on finding your true life purpose.
How can I help you lead your victorious life?
Living Victoriously Coaching
It's easy to say something needs to change. It's a lot harder to find the steps in order to make that change.
When I created the Living Victoriously Coaching Program, I knew I wanted it to be a relevant resource for women. A place where women could gather, learn, and grow together. A community looking for positive change.
No matter who you are or your life experiences, you've likely put others before yourself. You've probably caught yourself wondering, "How did I get here? I used to be so passionate. I used to have dreams."
Your victorious life is not so far away as it seems.
In this program, I've laid out the six pillars that define the steps you need to make and the changes you've been silently wishing for.
Schedule Your Clarity Call
Believe in Yourself Retreats
I LOVE to travel. My daughter and I took our very first vacation to Virginia Beach, VA while we were living in Richmond, VA. She was about 7 or 8. We were fortunate to secure a hotel room on the beach with a King size bed. I remember my daughter grabbing one of the pillows off the bed, then said, "The pillows are as big as Texas!" We both immediately looked at one another and burst into laughter.
This was the beginning of our love of Travel.
Traveling outside of your comfort zone - away from your home, your usual route and routines - I find that it's hard not to tap into a deeper part of my true self and life purpose. By experiencing another part of the world, we learn from another part of our being. 
Our Believe in Yourself retreats are planned for self-discovery. They're loosely scheduled with opportunity to learn, play, explore, discover and connect with women who are on a similar path. We will learn from each other, but most importantly you will learn about YOU.
Planning these retreats has been a true joy. I can't wait to share each location with you so we can take time to refresh, reinvigorate, and rejoice while exploring all the world has to offer. 
SEE WHERE WE'RE GOING NEXT
Discovering YOU
The Discovering YOU podcast is a safe, fun, vibrant space to talk about all things YOU might be experiencing. From unexpected life changes, to reigniting your life's passion and purpose (which may not be the same thing - FYI!), on each episode you'll gain additional insight on how you can find your path to a Victorious Lifestyle.
LEARN MORE & SUBSCRIBE HERE
Step-by-Step Walk with God, The Everlasting Anchor
Alongside these metaphorical walks with God, I will tell the story of my life in chronological order. My hope is that the words in this book will help each and every one of you witness the divine happenings, synchronicities, and little miracles that occur by trusting in the divine.
This is also my story of how I learned the 6 pillars of a victorious woman, and how they changed my life. Following my journey, from adolescence to motherhood to mid-life, each chapter details the courageous decisions that make up a truly Victorious Lifestyle.
Click the links below to order your copy today!
ORDER YOUR COPY HERE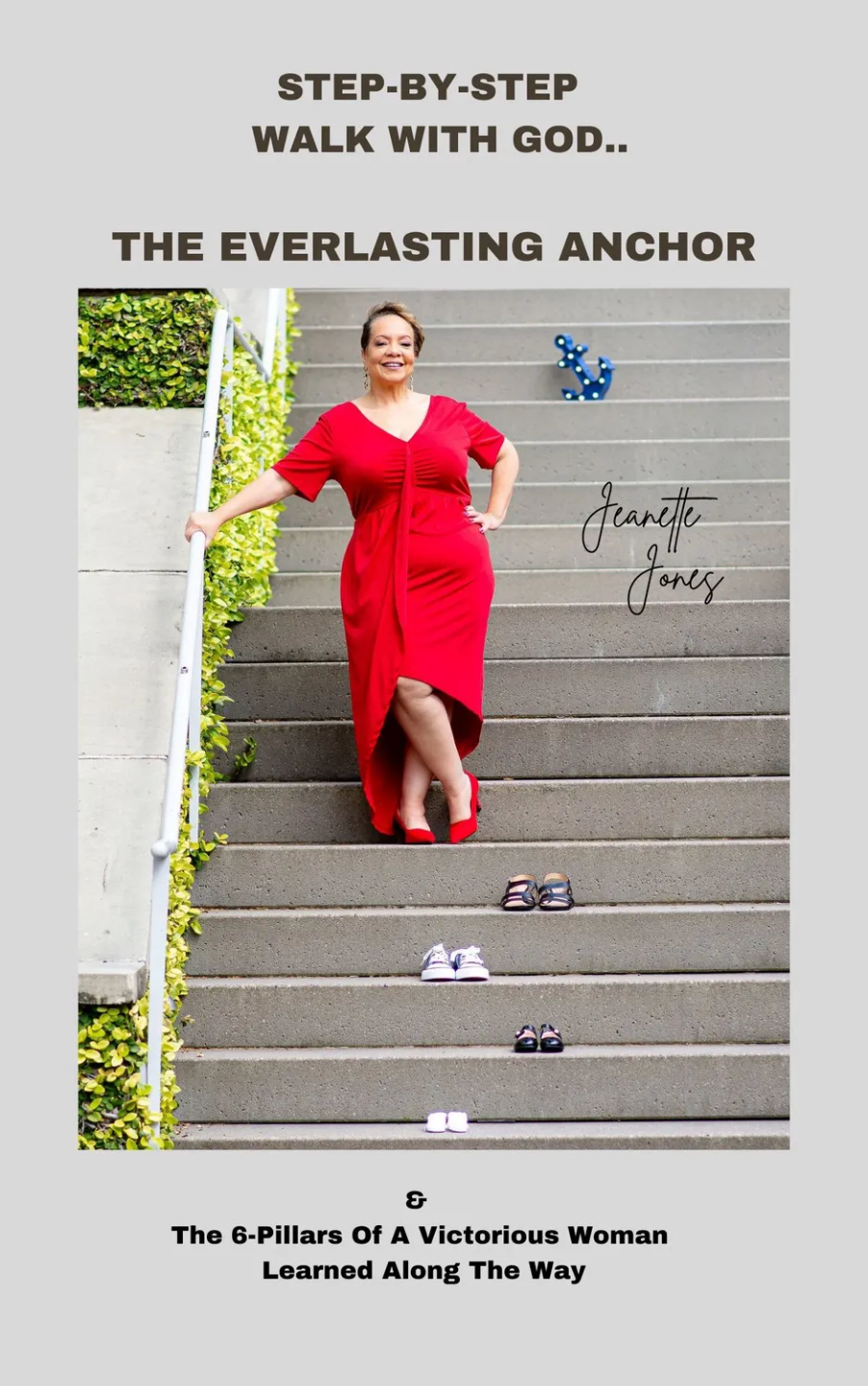 Are you ready to Live Victoriously?
If you're ready to make a change in your life, but aren't sure where to start, click the button below and schedule your Clarity Call now.
SCHEDULE YOUR CLARITY CALL